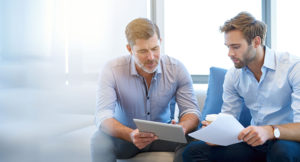 V. K. Ladha & Associates is a leading CA Firm registered with Institute of Chartered Accountants of India (ICAI) having its head office at Ujjain (M.P.). Founded in 1984 by CA. Virendra Kumar Ladha is a Chartered Accountant Firm providing diversified services in Audit & Assurance, Taxation and Advisory services.
Headquartered in Ujjain (M.P.) with branches at Mumbai, Nagpur, Indore, Bhopal and Khargon. We have offices at 6 locations in India and leverage our state-of-art infrastructure, wide network, best practices and people development programs.
We have team of experienced, young and energetic partners having positive approach to provide expert and professional services with due care of professional ethics. Under the able direction of 11 partners, VKL's team strength of over 80 people is including Company Secretary, Lawyers (LLB), Masters in Business Administration (MBAs), DISA, Forensic Auditor, Ex- Bankers uniquely positioned to provide you quality opinions and services. Our Interdisciplinary approach renders you seamless value. With the combination of experience and young team we offer most cost-effective and high-technology services and facilities to its clients. Owing to our values we have transparent business dealings and to make comfortable and secured environment for our clients for their confidential data and information.
We are empanelled with various other authorities like RBI, C&AG, ICAI (as a Peer Reviewer also) and hold experience of 32 Years with Major PSUs. We were also appointed for Inspection Audit & Credit Audit by various Public Sector Banks.We were appointed as field investigators on behalf of various Private Banks.
We believe in steady approach towards offering high quality professional services to our clients who has helped us immensely in building long term mutual benefit relationships.
Serving to the wider business community since more than three decades, we enjoy unparalleled reputation and respect of our clients, who trust and rely on us for our expertise and professionalism.